FEATURED OFFERS
Extra 15-20% off on hotels when you book by 8/29 and up to 2.9% cash back rewards - details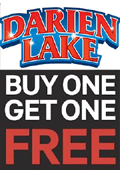 Darien Lake BOGO: Now through the end of the season, you can buy one Darien Lake ticket from mBB for only $27.75 (including free parking) and get a second ticket free at the park! Good any day the park is open in 2017. Same day pickup of these tickets is available and we will enable you to pick up tickets on weekends if you email us!
at's 2 admissions for only $27.75! Tickets available from the mBB offices or your mBB Rep if they carry consignment tickets -
details

Mountain Creek Water Park tickets available for as little as $15 (67% savings) -
details

Save over 31% on Cedar Point single day admission tickets! Jr/Sr. and 2 day passes also available at a discount. Cedar Point Shores waterpark tickets also available at great savings. Easy pay & print tickets - details

What could be sweeter than saving on your admission to Hershey Park? Save up to 25% on single day adult, junior, senior and 2-day passes. Easy pay & print - details

Fantasy Island (former Martin's Fantasy Island) admission is normally $32.69 at the park and we have e-tickets that you pay and print on the spot for just $19.99 - details

$7 off coupon for any day of the 2017 season at Marineland of Canada - details

The Rhinos take on St. Louis FC Sat, Aug 26 at 6:05 PM. Save up to 40% on every Rhinos home game. Order online for the best seats (no service charges) or show your mBB ID card at the ticket booths. Next home game, Sat, Sep 9 vs. Ottawa Fury FC and Sat, Sep 30 vs. Louisville Fury FC - details

Canobie Lake Park tickets available for as little as $31, regularly $38 - details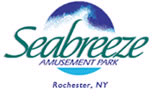 (over $6.00 per ticket) on adult tickets. Good for admission any day. Easy pay and print with the links and codes you'll find here -
details

Kennywood in Miflin, PA. Tickets available for mBB members for as little as $29 (regularly $43.99), a 61% savings - details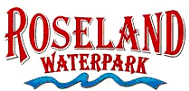 Discounted good any day Roseland tickets are available. Easy pay and print. Save $4 on any adult ticket with the promo code RWMBB2017 - details

Save up to 25% on Red Wings tickets! Premium vouchers good for any home game, $10.75 ($13 on game day), $9.25 for Upper Box seats and $6.75 for Reserved seating. Best entertainment pricing you'll find! Order in advance - details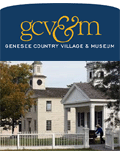 Genesee Country Village & Museum where you can save on admission as well as any purchase at the museum store just by showing the mBB ID card -
details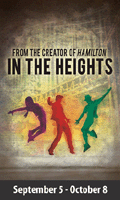 Geva's 2017-18 season opens with "In the Heights" by the creator of Hamilton. Save 25% on the 1st week's shows (Sep 5-10) and 10% on the second week's shows (Sep 12-17).
Call the Box Office at (585) 232-4382 and ask for the mBB discount - details
Target.com -
Ongoing $7 off $70 for many purchases
-
details

Savings on clothing, jewelry, watches, and more. More than 130 coupon specials every month from Amazon.com - details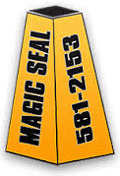 You may now save on driveway sealing and paving by Magic Seal (our preferred sealer/paver vendor in the area.
Magic Seal offers mBB members $5 to $50 off driveway sealing and $100 off of paving projects. Look here for details and to obtain a quote from Magic Seal - details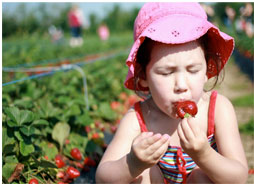 Enjoy 10% off at Fish Farm Markets and Greenhouses in Shortsville, Farmington, Manchester, and Newark. Show an

mBB ID card - details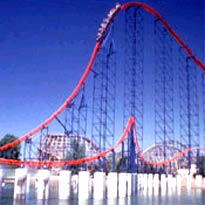 Over 165 amusement parks nationwide offer our members discounts - most are easy pay and print e-tickets. Darien Lake, Seabreeze, Water Safari, Cedar Point, Hershey Park, Kennywood, Dutch Wonderland, Marineland, Fantasy Island, African Lion Safari, Busch Gardens, Sesame Place, Disney, Universal Studios, SeaWorld, Six Flags (all parks nationwide), Dollywood, Morey's Piers and dozens more - details

Enjoy 20% savings on tickets to either the Tuesday, October 24 or Wednesday, October 25 performances at the Rochester Auditorium Theatre (all seating levels). Order online or by mail. In Rochester October 24 - 29 - details

Rochester: Enjoy 20% savings on tickets to either the Sunday, October 1 (limited seat availability), Tuesday, October 3 or Wednesday, October 4 performances at the Rochester Auditorium Theatre (all seating levels). Order online or by mail - details

Save on admission for both adults and children when you show your mBB card at the RMSC. Also save on purchases at the museum store. BOGO vouchers from $3.40 - details

Corning Museum of Glass - show your mBB ID card to save 15%* on adult admission. Kids & teens under 17 years of age are free - details

Up to 25% off shoes. Athetic, sneakers, casual and dress from retailers like Florsheim, Payless and others - details

Bill Gray's Regional Iceplex. Show your mBB ID card to save 50% off public skating sessions, 15% off birthday parties, and 15% off many other organized activities - details
$5 off your 1st race at any Pole Position Raceway in NY or NJ -
details

Jack 'n Jill Childcare, with locations throughout Monroe & Ontario counties, waives the registration fee and provides a 5% discount - details

10% off all food and non-alcoholic beverages at McArdle's in Fairport when you show your mBB ID card - details

20% off dry cleaning coupon good at all 10 Speedy's Cleaners locations. Clip and print or show on your smart phone. Always 15% off both laundry and dry cleaning with your mBB ID - details


Save on massages, facials, body treatments and more from Oasis Massage & Bodyworks. On Brighton Henrietta TL Rd - details

New or renewing members receive savings valued at more than $100 at any Sam's Club nationwide. Advance registration required (not available at club) - details

Up to $50 in free items and coupons when you enroll as a new COSTCO member through mBB - details


20% off gift baskets and 20% off flower
arrangements throughout with the code MBB20 - details

Buckman's Car Wash. Save on Soft Wash, Protect 'n Shine, and The Works car washes. The Works tickets are only $10.50. With tax they are regularly $14.99. Soft wash coupons are only $6.00. With tax they are regularly $8.63 - details
on DELL PCs, laptops, TVs (all brands), and accessories -
details
$7 off $70 and $10 off purchases of $100 or more at Petco - details

Group discounts on home, auto & life insurance - details

20 plus company shopping service for the best rates on homeowners, auto, and life - details

Independent Medicare Broker providing you with free consultations on choosing a healthcare plan - for groups, individuals, or family members - details