FEATURED OFFERS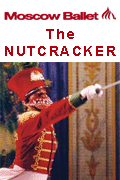 The Nutcracker Ballet: Discounts of 15% or more on performances nationwide - details
Philadelphia Dec 18-19
San Diego Dec 21
San Antonio Dec 26-27
Houston Dec 28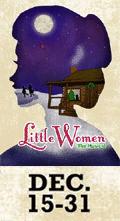 "Little Women: The Musical" Opens at Blackfriars Theatre December 15. Based upon the book by Louisa May Alcott.

Save 20% on tickets to the first week's shows, Dec. 15 - 17. Use the code

MBBBT20.

ave 10% on tickets to the second week's shows, Dec. 20 - 23. Use the code MBBBT10.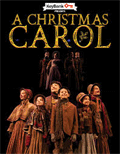 A Christmas Carol is now at Geva!
50% off regular adult tickets for performances Dec 12 - 15. Children's tickets are just $18. Dec 16 -17, you save 25% off adult tickets!
Call 585-232-4382 and ask for the mBB discount, it's that simple - details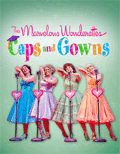 The Marvelous Wonderettes are back in "Caps and Gowns" at Geva now through the 24th.
mBB members save up to 35% on tickets for all performances. All you have to do is visit the Geva Box Office or call
585-232-4382 and ask for the mBB discount -
details
Target.com - $7 off $70 for many purchases & other time sensitive deals that are new each week (10-30 new specials each week)

-

details

Your best entertainment value! Little Theatre tickets are only $6.25 - regularly $9. The perfect stocking stuffer for the holidays featuring both first run, foreign and independent films on 5 screens -details

Save everywhere the Globetrotters play in the U.S. As much as 39% on tickets.
Performances at Madison Square Garden on Thanksgiving, Nassau, White Plains, and Brooklyn in late Dec. Albany, Buffalo, Glens Falls, Rochester, and Syracuse in Feb - details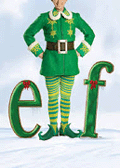 What better way to celebrate the holidays than seeing "ELF: The Musical" on Broadway?
Featuring George Wendt, Norm of Cheers fame, in the role of Santa. At Madison Square Garden Dec 13 - 29.
mBB members save big with groups discounts when you order online and use the code MBB to purchase tickets - details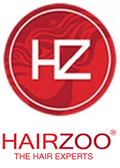 10 Rochester area locations. Offering $10 off $50 or more for coloring and $11.99 haircuts with this coupon - details

Save up to 33% - anywhere from $10 to as much as $30 or more on tickets for the Rockettes performances at Radio City Music Hall, Nov 10 - Jan 1. Use the code MBB - details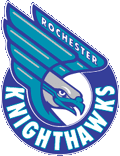 Next Knighthawks home game is Sat, Dec 23 vs. the Buffalo Bandits
$5 off tickets for any game, any seating level. Online (select seats in advance and tickets are e-mailed to you) or at the arena box office with your mBB ID card - details

Enjoy 20% savings on tickets to either the Tuesday, Dec 12 or Wednesday, Dec 13 performances at the Rochester Auditorium Theatre (all seating levels). Order online or by mail - details

$20 off game, tablet, iPod, or headphone repairs. Xbox, Wii, Playstation, Beats and more. WhiteBox Service in Williamsville with discount code HOLIDAY17 - details

Discounted tickets available for the final home game Dec 24 vs. the Chargers - details

Save on admission for both adults and children when you show your mBB card at the RMSC. Also save on purchases at the museum store. BOGO vouchers from $3.40 - details

Corning Museum of Glass - show your mBB ID card to save 15%* on adult admission. Kids & teens under 17 years of age are free - details

Bill Gray's Regional Iceplex. Show your mBB ID card to save 50% off public skating sessions, 15% off birthday parties, and 15% off many other organized activities - details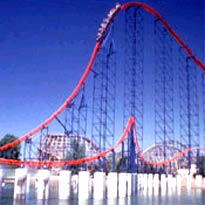 Over 175 amusement parks nationwide offer our members discounts - most are easy pay and print e-tickets. Darien Lake, Seabreeze, Water Safari, Cedar Point, Hershey Park, Kennywood, Dutch Wonderland, Marineland, Fantasy Island, African Lion Safari, Busch Gardens, Sesame Place, Disney, Universal Studios, SeaWorld, Six Flags (all parks nationwide), Dollywood, Morey's Piers and dozens more - details

Up to 25% off shoes. Athetic, sneakers, casual and dress from retailers like Florsheim, Payless and others - details

$5 off your 1st race at any RPM Raceway in NY or NJ -
details

Jack 'n Jill Childcare, with locations throughout Monroe & Ontario counties, waives the registration fee and provides a 5% discount - details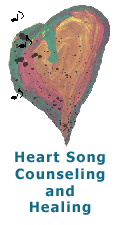 Heart Song Counseling and Healing is offer both new and returning members a discount on all massage, energy healing, or bodywork sessions. Swedish, Deep Tissue, TMJ, Orthopedic, Oncology, Pregnancy, and Geriatric massage therapies. In Penfield - details

10% off all food and non-alcoholic beverages at McArdle's in Fairport when you show your mBB ID card - details

20% off dry cleaning coupon good at all 10 Speedy's Cleaners locations. Clip and print or show on your smart phone. Always 15% off both laundry and dry cleaning with your mBB ID - details


Save on massages, facials, body treatments and more from Oasis Massage & Bodyworks. On Brighton Henrietta TL Rd - details

New or renewing members receive savings valued at more than $100 at any Sam's Club nationwide. Advance registration required (not available at club) - details

Up to $50 in free items and coupons when you enroll as a new COSTCO member through mBB - details


20% off gift baskets and 20% off flower
arrangements throughout with the code MBB20 - details
on DELL PCs, laptops, TVs (all brands), and accessories -
details
$7 off $70 and $10 off purchases of $100 or more at Petco - details

Group discounts on home, auto & life insurance - details

20 plus company shopping service for the best rates on homeowners, auto, and life - details

Independent Medicare Broker providing you with free consultations on choosing a healthcare plan - for groups, individuals, or family members - details