Membership
Our organization offers membership to companies (on behalf of their employees), vendors, or individuals (whose company might not participate). Choose one of the categories below to learn more about each type of membership level:
COMPANIES & NOT-FOR-PROFIT ORGANIZATIONS who join to obtain and offer these same benefits voluntarily to their employees and members. Once an organization is approved for membership, any employee or member may voluntarily become a member of my Better Benefits by accepting our membership card.
An investment in my Better Benefits is an investment in your professional development, your business, and your employees. It's one of the least expensive and most important investments you may make.
If you're a member and you refer a company to mBB who joins, we're happy to reward you with a Referral Reward - cash or charitable contribution for tax purposes based upon the company's joining fee.
---
Company/Not-for-profit Membership
It's time to be a hero to your employees! When selecting an employee benefits program, do you want the very best value provided by a full-time staff? my Better Benefits is one of the largest programs of its kind, providing member companies and organizations along with their employees and members an enhanced benefits portfolio with discount offerings on products and services unmatched by any other. Our discounts are nationwide and across an entire spectrum of entertainment, travel, and more but with a strong presence in upstate NY, we also offer more local and regional savings ins the Northeast than does ANY other entity - compare. And unlike other organizations, mBB does not mark-up its products to you or your employees and we are a charitable not-for-profit so a portion of all proceeds to go support underprivileged children in the communities we operate within. mBB - the best savings with a higher purpose.
Company/Not-For-Profit Membership Application (choose a link below). Current or former mBB members do not need to fill out an application to renew your membership.
Why my Better Benefits?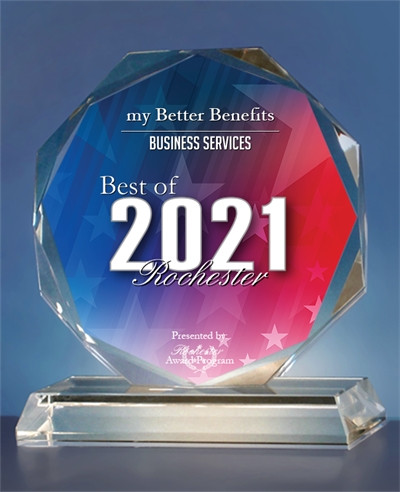 There is no other program comparable to my Better Benefits - not nationally, not in the Northeast, and certainly not in upstate NY.
We pass along our tickets at cost to our membership - no mark-up. Other local and national organizations charge significantly more. For example, mBB members pay $10 for Delta Sonic Super Kiss tickets. They pay $15 elsewhere. mBB members pay $7.75 for Red Wings reserved vouchers. They pay $8.50 elsewhere.
We offer personalized service and local pickup of tickets for individuals (in the Rochester area), a consignment ticket program for companies, and most importantly, because we are a charitable organization that donates back to the community, we are also less expensive for our company members to participate in and the savings offered to our individual employee members are several times greater than any other organization.
Membership for companies and not-for-profits is designed for businesses or community organizations interested in enhancing, developing, or starting employee services programs within their companies. Membership in my Better Benefits is held by a company and will provide ALL employees/members of your organization (and their families) who voluntarily wish to be included with discounts on goods and/or services that are provided by our vendors. Over 330 organizations with a total employee population of over 350,000+ people enjoy access to thousands of savings nationwide. Applications for membership are available above.
What are the costs of membership? Charitable and/or not-for-profit organizations may pay nothing for my Better Benefits membership or significantly reduced annual contributions. Companies may become a member of my Better Benefits and have all of their employees nationwide enjoy the savings for free as well or a small annual contribution. E-mail us for more info.
my Better Benefits also provides access to group discounts on life insurance, workmen's compensation insurance, auto & home insurance as well as long-term care insurance to its organizations through relationships with select companies such as Liberty Mutual and Mass Mutual. my Better Benefits also provides discounts on Wellness Access cards which provide discounts on prescription drugs, telemedicine through Teleadoc, Lasik discounts, vision discounts, hearing discounts, and more.
Testimonials and comments from our members and HR representatives:
"Love all the discounts I get throughout the yr with your company!" Christie B., University of Rochester Medical Center

"I wonder how you can find and share all the great information!" Yonjong C., University of Rochester Medical Center

"Because of your service, I and my loved ones have been able to partake in events that I would not normally be able to partake in. You have saved me so much money and I have talked about My Better Benefits to many, many people. Thank you for providing such a great service!" Anne S., Hillside Family of Agencies

"I just wanted to let you know that I got a much better deal on a car rental thru your site. You had noted that Avis had the best deals and that was so true. That $ saved can now go to towards gas, especially now that gas prices are on the rise. Thanks so much!" Karen R., Rochester Regional Healthcare

"Wow, that was fast . . . I appreciate you adding on to the original order. You guys are great! I [also] used My Better Benefits for my recent vacation to Six Flags Great Adventure (hotel, car rental and tickets) and couldn't be happier with the discounts we received; we saved quite a bit of money." Damaris T., Hillside Family of Agencies

"Thank you! I just got a new Samsung Galaxy S-9 through Verizon's offer on my Better Benefits.: Barbar S., University of Rochester

"I just picked up my tickets, I just wanted to say thank you and what an awesome thing this is with the ticket pick up! It's very convenient. Thank you again!" Taylor Y., Lifetime Assistance

"Thank you! I was very impressed when the tickets were in the mail [from Rochester to Bath, NY] the very next day!!!" Irene C., Bath VA

"Thank you so much!! I really appreciate the quick email from you! VERY much appreciated and EXCELLENT customer service!!" Robin S., University of Rochester

"Thank you for all your help. You make me believe in people again. You have been so helpful and understanding through this whole thing. This show what a great organization you are and how you are easy to work with. Thank you again for the great customer service." Sharon W.

"I love using your site when looking for gifts and items, it is always very helpful!" Christie Shapero, Vice President, Information Technology, Retail, Key Bank

"I have had the pleasure to work with the mBB staff for over the last 8 plus years as a Human Resource Professional in the Rochester, NY area. The mBB staff has created wonderful opportunities for discounts both locally and nationally for employees working in local companies in the Rochester area. They have consistently maintained a reasonable cost for employers to provide this wonderful benefit. The customer service that Brian and his staff provides is always top notch. I highly recommend working with Brian and his group. You will not be disappointed." Karen Jenkins, SPHR, SHRM-SCP, Gunlocke

"We are not be renewing our membership with [organization name redacted] this year. We [will be joining] my Better Benefits. We always received superior service from you in the past and I know you will continue to provide us with the same this year. It will be a pleasure working with you again." Barb Moynihan, Assistant Vice President, M & T Bank

"Thank you for all your help. You make me believe in people again. You have been so helpful and understanding through this whole thing. This show what a great organization you are and how you are easy to work with. Thank you again for the great customer service." Sharon W., ARC of Monroe

"Thank you for your quick response . . . ALWAYS great service, very well organized, very responsive! Much Appreciated!" Kathleen M., Sutherland Global

"Hi! I just wanted to let you I used one of the discounts you offered for a Sidewalk Food Tour in Los Angeles, CA. It was normally $75 and I paid $49. It was a great tour! I highly recommend it. Thought I would give you the feedback. Thank you!" Kathleen P., ARC of Monroe
Why our program?
| | | |
| --- | --- | --- |
| Program Features | my Better Benefits | Your Current Program ? |
| Cash Back Rewards Program | | |
| Web site updated daily | | |
| Regular weekly newsletter - easy to read, concise, with the latest offers featured | | |
| Online webstore | | |
| Online purchasing from your mobile device | | |
| Exclusive local & regional offers. E.g., Rochester International Air Show, Marineland, Rochester Museum and Science Center, Saratoga Performing Arts Center, Fantasy Island, Schoen Auto, Syracuse University Sports, and others | | |
| Exclusive national offers - BJ's, Costco, Disney on Ice, Harlem Globetrotters, Monster Jam, etc. | | |
| Over 3,650 opportunities to save | | |
| Customer service available by phone, text or e-mail - 7 AM to 8 PM, 7 days a week | | |
| Lowest price on car wash & movie tickets | | |
| Same day pickup of tickets available for Rochester-area residents, 7 AM-8 PM, 7 days a week | | |
| Lowest company membership dues or no dues at all | | |
| Membership benefits also extend to family members and company retirees | | |
my Better Benefits endeavors to host a number of seminars throughout the year on topics of interest to the Human Resource and Benefits Community as well as seminars devoted to improving business practices. Many of these seminars award continuing education credit to help our membership in maintaining professional certification standards.
Company representatives may opt to receive and retain select discounted tickets at your business on consignment. Employees may purchase the tickets at work for maximum convenience and your Better Benefits Club Representative periodically reconciles sales with our office. Car wash, all movie tickets, and selected amusement park tickets are available on consignment. Alternatively, you may also have your employees obtain all discounted tickets directly through my Better Benefits office (or any combination of the two). my Better Benefits strives to offer your company the maximum flexibility in administering your benefits programs.
What are your employees worth to you? Well, here's what a typical employee with a spouse and one child (family of 3) could easily save in a year with my Better Benefits if they availed themselves of just some of the thousands of opportunities to save (These are actual figures taken from an survey we undertake bi-annually of over 270 members).
ACTIVITY

SAVINGS

Travel:

Hotel Booking through Choice Hotels, Hotels.com, or Expedia
Airfare through One Travel or Cheap O Air
Car rental (Hertz, Avis, Budget, etc.)

$43.00

10.00

14.60

Cash Back Rewards:

Online shopping at over 2,000 retailers

$ 25.00

Entertainment:

3 trips to the movies ($3.255 savings per ticket for a family of 3 = 9 tickets)
1 trip to an amusement park with the family

$29.25

40.00

Home & Clothing purchases:

$75 purchase at Target.com ($7 off)
$60 purchase at Shoebuy.com (15%)
Online clothing purchase from Jones New York

$7.00

9.00

7.75

Automobiles:

3 oil changes
8 car washes (Super Kiss washes)
Insurance (5-10% savings)

$36.00

32.00

67.00

Sporting Events:

$4.50

On the Town:

A night away from home without the kid at Geva (2 of the Saturday evening tickets - 15% savings)

$12.00

Electronics:

New desktop PC from Dell (3% to 12% savings)

$70.00

For the kids . . .

Chairs & table rental from Bob Spatola's Party Rental for your daughter's birthday party
Harlem Globetrotters tickets
Disney on Ice tickets

$26.00

25.00

15.00

Family Pets:

Heartworm medication from 1800PETMEDS

$6.00

Cleaning:

15% discount from any Speedy's Cleaners

$24.00

Total Savings

$475+
And if a member decided to buy or sell their house, they could save THOUSANDS of dollars on real estate commissions (and that applies to buyers, not just sellers), hundreds or thousands on their mortgage costs, and other great savings on their legal costs and homeowners insurance. Realistically, your employees can save many hundreds more, even thousands, each and every year if they actively use the program. Multiply these savings by the number of individuals in your company and you can see what a spectacular investment as part of your benefits package that my Better Benefits truly is.
Company Membership Dues
Company Membership may be available to qualifying newly joining companies at no cost or for a small annual contribution (based upon an organization's corporate status and employee base). Why pay for membership elsewhere and receive fewer benefits when mBB membership may be available to your company at no cost or just pennies per employee? Contact us for further information and be sure and include your company's employment size (both local and national).
Membership runs on an annual basis, January - December and automatically renews for companies unless the mBB office is notified of any plans to non-renew before November 15. Renewal notices are typically sent in late October, early November of each year.
In many instances, all my Better Benefits members need to do to receive their discount is show their my Better Benefits Membership ID Card (available at no cost from their my Better Benefits Representative) at the box office or retail counter.
Please note that the participation of vendor organizations and their discounts may change at any time. my Better Benefits web site lists all companies who are presently members of my Better Benefits and the current discounts they offer. New members are added frequently so please check the web site for further information on vendors who offer discounts through my Better Benefits.
Benefits & Services to Companies
Employee discount ticket and consignment programs for a variety of cost-saving services provided for member companies.

A cash back rewards program that offers members coupon savings and cash back at thousands of retailers.

Combined strength of a professional organization with goals, interests, and influence in the employee services and recreation field. Networking opportunities.

Seminars featuring presentations by employee services experts and Vendors on a variety of issues and trends.

Newsletters featuring upcoming events, company and vendor member news and other timely articles.

Increased buying power by representing over 350,000 employees in nationwide.

Membership Directory of vendor members.
Participating Companies
We are pleased to work with over 330+ organizations and their employees - companies such as Xerox, the Friends of Strong Hospital at the University of Rochester, the SUNY system, Roswell Park Cancer Institute and others. These are companies who have joined mBB to offer discounts and savings to their employees. If you would like to see what companies participate or if you're a vendor looking to see what companies you might offer your services or products to, please email us.
For a listing of vendors and our thousands of opportunities to save, look here.
---
Vendor Membership
Vendor Membership Application:



"I have been a member of mBB for years and I am certain that I have increased business because of the fine marketing, benefits and customer service that mBB consistently provides. I encourage entrepreneurs to add mBB to your marketing strategy." BJ Mann Mediation Services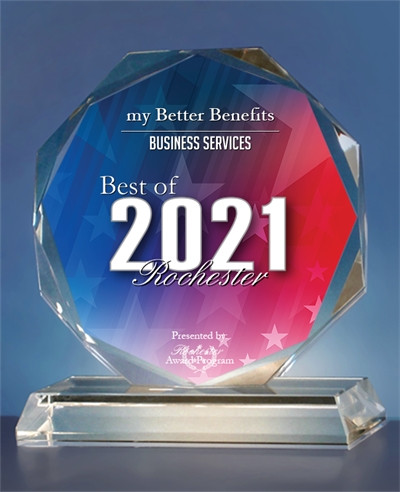 my Better Benefits offers discounted goods and/or services as well as value added items that benefit or enhance employee programs. These discounts or value adds are offered to all my Better Benefits members. For a small annual fee and a discount that you set to drive business, vendors can promote their products or services to our more than 350,000 members and their 330+ participating organizations through this web site, a regular newsletter, and special events such as Vendor Fairs. And as all of our information is communicated electronically (either via our web site or through our newsletters), you may adjust your offers to our membership as business situations change.
Dues paid by vendors fund many of our activities including ongoing educational seminars and charitable contributions supporting the local community and activities benefiting children.
It is the goal of my Better Benefits to utilize its collective "buying power" to maximize the savings available to its members. Vendors agree to offer my Better Benefits members a discount on their goods or services which is greater than the price offered to the general public. In return, vendors who take advantage of our membership network receive a very attractive marketing opportunity and potential return on their investment.
Better Benefits vendor membership is an extremely effective, no-cost or low-cost method for reaching thousands of individuals with information about your product or service. We offer rates to our vendors that are less than half of competing organizations or in many instances, no charge for promoting your products at all.
my Better Benefits offers you the following a-la-carte membership levels beginning with our preferred Profile Page membership level that will drive hundreds of interested discount seekers to your web page each month by virtue of our ongoing monthly prize giveaway program.
** MAKE AN ANNUAL DONATION TO US IN EXCESS OF THE $ LEVELS BELOW AND WE WILL BE HAPPY TO EXTEND TO YOU COMPLIMENTARY MEMBERSHIP IN mBB AND ACKNOWLEDGE YOUR GIFT AS A TAX DEDUCTIBLE CONTRIBUTION TO OUR CHARITABLE ENTITY. Contact us for details.
mBB vendors agree to:
Offer a significant discount other than that typically offered to the general public;

Re-negotiate offers periodically as appropriate;

Practice good ethical business standards;

When contacting mBB member HR & Benefits Reps indicate that the vendor is a member of my Better Benefits and only use contact information and lists provided by my Better Benefits for such outreach;

Not offer a similar savings or discount through any other membership organization within a 25 mile radius of Rochester (does not apply to individual companies or but only to a membership organization that attempts to operate in a similar fashion to that of mBB);
Pay an annual membership fee or in lieu of an annual membership fee furnish complimentary items as a donation to mBB per agreements reached in advance with the mBB Board of Directors;

Participate in surveys, mailings or phone inquiries by the mBB office regarding member utilization of program discounts.
Vendor Participation Costs
Many organizations may participate without paying any membership dues at all. Other, for profit organizations may be asked to make a small contribution to mBB (we are a 501(c)3 charitable organization. Email us and tell us a bit about your company and what you may offer to our membership and we'll get back to you about membership. Regardless, mBB offers the most cost-effective method for you to reach thousands of individuals on a regular basis.
How do we help you promote your organization or services? Our online newsletter is published about 49-50 times a year with a readership of 29,000+ and is available (space permitting) for promoting your program at no extra charge. New members are highlighted in each issue. Click on this link to see what our newsletters look like.
We will also work with you to target your promotions directly to HR/Benefits personnel as appropriate.
Membership Directory (additional cost)
my Better Benefits Membership Directory is published annually (updated regularly, typically about 3-4 times a year) and available to all vendors for an annual fee (see Company Membership Directory above). The Membership Directory is a complete mailing, e-mail, and telephone list of my Better Benefits representatives within our company population (typically Human Resource and Benefits Specialists) - providing you with an excellent means for creating the opportunity for one-on-one contact. Please note that we do limit the # of Vendors who may obtain the Membership Directory in an effort to control the amount of mail and e-mail our company representatives receive.
Our online newsletter is published weekly (approximately 50 times a year) with a readership of 29,000+ for each issue and is available (space permitting) for promoting your program.
Better Benefits Club also helps you promote your products through our web site. Banner ads, vendor profiles and links to your company's web site are all available. If a my Better Benefits member agrees to offer your program they will distribute promotional materials and sell the program to their employees and their families.
The most successful Vendors in my Better Benefits are those who truly offer a real value and significant discount on their product or service coupled with a good promotional program and a strong desire to work closely with my Better Benefits association and its members.
We periodically hold vendors events as a means of arranging for you to meet face-to-face with our company representatives. Contact us for details on upcoming events.
Exposure to our membership
As a vendor, you'll want to know who you reach. There is no average my Better Benefits member. Our members are employees of our 300+ member companies (and more than 150 vendors) and as such they cover the spectrum in ages and lifestyles. The total employee population reported to us by our member companies is in excess of 350,000. In Upstate NY, there are over 145 member companies with an employment base of over 110,000. We are happy to publish a list of all current member companies here.
Our website contains a listing of current vendors that offer discounts to my Better Benefits members. For information on current savings, an alphabetical listing is available to members on the web site as well.
Are we effective in reaching your audience? Web site traffic to my Better Benefits is 50% greater than that of similar organizations.
Verified web site metrics from our host server Go-Daddy:
Dec 2016

# unique visitors

#page views

# hits

14,735

58,966

4,126,002
Dec 2017

# unique visitors

#page views

# hits

28,621

71,253

4,723,182
Dec 2018

# unique visitors

#page views

# hits

32,494

96,255

6,088,787
Oct 2019

# unique visitors

#page views

# hits

31,268

98,239

5,382,108
For a small additional donation, vendors may also become a company member, whereby your employees also become eligible to receive all of the discounts offered by other my Better Benefits vendors - allowing you to enhance your own employee benefits and services.
---
Individual/Family Members
If your employer is not a member of my Better Benefits, our organization makes available to individuals and families the chance to join and enjoy all of the benefits for a reasonable price.
The annual dues for individual/family (it's one and the same) membership are just $10 ($10.70 with fees and cover the period January - December of the current year. Membership is immediate when you pay online and you'll receive your mBB ID # electronically 1-3 hours after enrolling.
For one small annual fee, you receive a my Better Benefits ID # which will provide you with access to all of the educational activities that mBB sponsors, more than 3,500+ savings opportunities that my Better Benefits members enjoy, and the chance to order discounted attraction tickets directly from my Better Benefits office.
Membership runs from January 1 to December 31 and is not pro-rated (the cost is the same for joining for the 1st 10 months of the year. If you join in November or December, we'll run your membership through the following calendar year. To not run afoul of our organizing principles, we significantly limit the # of individuals memberships so please don't be disappointed if we decline a membership or ask for additional information.
Individual Membership Application (choose a link below if you choose not to enroll online). Use this link to send us a check for $10 for your membership via the mail. Allow time for USPS processing.