Newsletter Contest

enter now!

The hits on our web site average over 6 million hits monthly and the readership of our newsletter is in excess of 26,000 individuals each month. That's because of you!

As a reward to our loyal members. Many of our mBB vendors offer great gift certificates and promotional giveaways each month to our membership as a thank you for making the program a success and as a way of reminding you about their discounts. We award several prizes each month

The contest is open to mBB members only and requires you to visit one of the corresponding web pages pages of our supporting vendors and click on the link at the bottom of that page to send us an e-mail for your entry. That's all there is to it!

And periodically we award an all-inclusive stay in a suite of your choice courtesy of at Cove Pocono Resorts. Visit the

Cove Pocono Resorts Page, and you too could win!

Look for this button on any of the pages below to enter: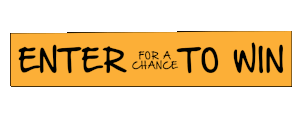 The mBB web site contest is open to mBB members only.
Consumer Credit Counseling Services
McArdle's Restaurant - Fairport
Rochester International Airshow
Rochester Museum and Science Center
Saratoga Performing Arts Center
Six Flags Great Escape and Splashwater Kingdom