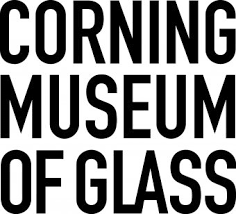 The Corning Museum of Glass
The Corning Museum of Glass displays the world's best collection of art and historical glass. When you visit, you'll see more than 3,500 years of history displayed in the Glass Collection Galleries, from the glass portrait of an ancient Egyptian pharaoh to contemporary sculpture made in glass.
You can learn about the science and technology behind innovations in glass through hands-on exhibits in our Innovation Center. There you can explore the concepts behind optics, vessels, and windows, and meet the innovators who have changed our world using glass. Glass is brought to life during a Hot Glass Demo, which are live, narrated glassmaking demonstrations.
Your mBB Discount for CMoG:
To save: Show your mBB ID card at the admissions desk
* Discount does NOT apply to already reduced tickets (AAA, Senior, Military, Resident, Student)
Please note the following changes effective July 2020 until further notice:
Extended hours Memorial Day through Labor Day, 9 AM to 7 PM. Otherwise, open daily 9 AM to 5 PM.

* The museum now requires advance ticket reservations and those can be booked online at www.cmog.org. When making reservations, you should select the "$0.00/Other" rate category to make your reservation and then pay at check-in (showing your MBB discount card as well).

We have eliminated guided tours for the foreseeable future.

We are still offering fusing and sandblasting projects. Make Your Own Glass glassblowing and flameworking projects will be reinstated at some point in the future.
UPCOMING EVENTS: Many events are no extra charge and included in the cost of admission. Some, such as make your own glass, when available, are an extra charge.
The Corning Museum of Glass, One Museum Way, Corning, NY 14830.
Telephone: (800) 732.6845 or (607) 937.5371.
E-mail: info@cmog.org.