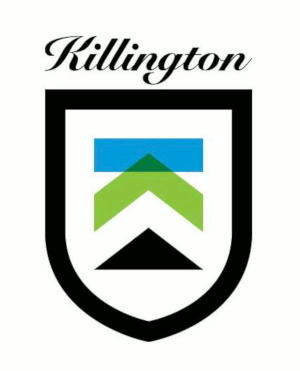 Killington Resort - Killington, VT
Killington Resort, located in central Vermont, stretches across seven mountains with 200 diverse trails and 31 lifts. Killington averages 250 inches of natural snow each winter. That, coupled with the country's most extensive snowmaking system , supports the longest season in the eastern North America and one of the longest in the entire country typically lasting from October to June. Killington is known for its' diversity of terrain offering skiers and riders of all ability levels a choice of wide open groomed cruisers, narrow classic New England runs, moguls, steeps, trees and several options for snowboarders including 5 alpine parks including The Beach and the halfpipe.
Killington now offers one of the top Mountain Bike Parks (with three lifts) in the northeast along with an Adventure Center that promises challenging fun for all ages.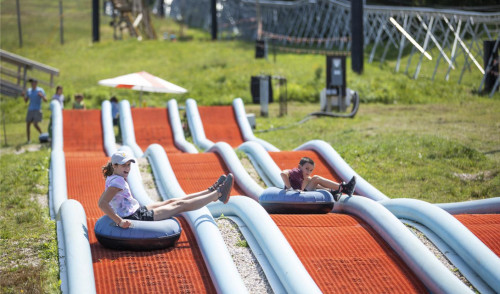 2022 Adventure Center & Mountain Bike passes and lift tickets
Adventure Center Unlimited Pass. Up to 25% off the retail rate. Valid Friday, Saturday, and Sunday during the Summer/Fall 2022. Activities include unlimited use of the Beast Mountain Coaster, Zip Line Racer, K-1 Gondola, Soaring Eagle, Sky Ropes Course, Trampoline Jump, and Alpine Maze.

Killington Resort Mountain Bike Lift Ticket. Up to 25% off the retail rate. All tickets valid any day during the Summer/Fall 2022 season and offers access to all trails. Lifts include the Snowshed Express Quad, K-1 Express Gondola, and Ramshead Quad. This is one spectacular set of trails if you love mountain biking!!

Click on the "buy now" button above and look under the "I'm Looking For" menu tab to switch into either the Bike Park or the Adventure Center pages for your discounts. Discount code BETTERBEN9265

The coupon code above should automatically be applied when you click on the "buy now" button above.
2022 -23 SKI & LIFT TICKET info.
Discounts will include up to 50% off the rack rate, 10% off on-line (priced at 40% off rack Rate.) These tickets will be valid any day with no blackouts or restrictions. You will have the option to upgrade to Fast Tracks, avoiding lines.
Use the links below to set up your account and select your days for skiing. Remember, the earlier you purchase, the greater the discount. The rate you see will initially be the same rate you would see on Killington's regular website. Once you go to your shopping cart, you'll see the discount reflected. NOTE: Recently we have noted some issues with the Killington and Pico site not applying the discounts automatically, sometimes they do, sometimes they don't. If you don't see your discount reflected (in red), enter the discount code BBTIX1252 and you should be good to go.
Killington and Pico are now on the RFID (ticket gates) system. All guests will be required to have an "One Pass Card." If a guest does not already have a card, one may be purchased to $5.00. The card is a one-time purchase per individual and cards are valid for multiple years.

To order your Killington or Pico lift passes or equipment rentals, just click on the button above.
We work directly with Killington and Pico to get you the lowest prices on lift tickets and rentals. Click on the button above and you'll be able to purchase your packages directly from Killington as an e-ticket. You just pay, print, and ski!