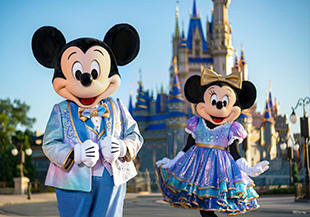 Walt Disney World
Planning a trip to Disney is not as simple as it used to be thanks to the pandemic. Yes, you can just get your tickets and go to the park but to truly maximize your Disney experience, some planning is involved. If you want to enjoy the latest and greatest like Star Wars: Galaxy's Edge, planning, and your smart phone, are important.
Here are some helpful insights we've come across.
Travel with Rick Steves Podcast # 652 The author of Frommer's Guide to Orlando, Jason Cochran, shares tips for visiting Disney World, which has introduced big changes to its reservations system just in time for its 50th anniversary. Conversation begins at approximately 15 minutes into this 52 minute podcast. Click on the link or download the Podcast wherever you get your Podcasts.