SAVINGS BY POPULAR CITIES & SELECT GEOGRAPHIC REGIONS & CITIES
Mortgages & Mortgage/Real Estate Related Discounts
Premium Mortgage

Free pre-approval, free credit report, and cash back at closing

Tier One Mortgage

Over $1,500 in savings up front on application & underwriting
Provident Funding

Save up to $5,000 with 0.25% closing cost discount

Lending Tree

Great loans, great rates.
Citizens

A $500 credit at closing & a Citizens relationship pricing discount

Citizens One Student Loans

Up to $1,000 off a new or refinanced student loan
Vintage Realty Properties

Full-service Brokerage offering thousands in cash back for buyers & sellers

Insurance Trak

$10 gift card with any auto, home, renters, or life insurance quote
Parkwood Heights

10% off your 1st six months of a senior residence agreement

Liberty Mutual

Group rate discounts on home, auto, life, and pet insurance
All offers in Mortgages and Real Estate (just click on a link):
Lending Tree

- call (855) 218-6275

And . . .

Parkwood Heights (senior living)

Vintage Realtors - cash back to either buyers or sellers at closing
Citizens Home Mortgage Employee Benefit Program

Citizens Bank has partnered with My Better Benefits to bring you all the advantages of the Home Mortgage Employee benefit program.

Whether you're looking to buy your first home, looking for a new home, trading up or refinancing, our mortgage experts will guide you through the process and provide personal attention and expert guidance every step of the way.

For Upstate NY

Offer code YP-MBBR

Your Citizens Loan officer: Leslie Curry

Office: (585) 654-4007

Cell: (585) 766-9411

leslie.y.curry@citizensbank.com

For employees outside of the upstate NY area, click on the more button below to learn more about this exciting benefit. Please mention offer code YP-MBBOR when you contact your my Better Benefits/Citizens Team. The mBB/Citizens Bank mortgage benefit is offered in all 48 contiguous states (not offered in Alaska or Hawaii).

For all areas outside of Upstate NY

Offer code YP-MBBOR

·

Member FDIC. Citizens Bank® is a brand name of Citizens Bank, N.A. and Citizens Bank of Pennsylvania. © 2017 Citizens Financial Group, Inc.

Citizens bank has branches in CT, DC, DE, FL, MA, MD, ME, MI, NC, NH, NJ, NY, OH, PA, RI, SC, VA, and VT.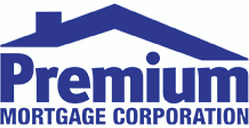 Premium Mortgage Corporation
As one of the leading mortgage bankers in New York, Premium Mortgage Corporation stands alone in it's ability to provide the innovative programs and services that allow us to quickly and effectively obtain your home financing.
We are dedicated to responsive and courteous service to our customers. Combine this with our competitive interest rates and wide variety of loan programs, and we can meet the needs of almost every home buyer.
When you use Mary Battaglia, Loan Officer NMLS#58241 at Premium Mortgage Corporation, you'll get competitive closing costs and rates, PLUS:
Free pre-approval report

Free credit report to start the mortgage process

If you obtain your loan through Premium Mortgage Corporation, you will receive a check after closing for $500!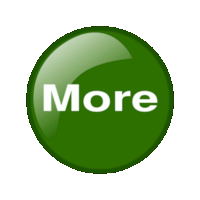 *This discount is ONLY available through Mary Battaglia and may not be honored by any other Premium broker. Show your mBB ID card to Mary at the time of your first meeting to validate your discount.
Mary Battaglia, Loan Officer NMLS#58241
Office: 585-241-0000 x129
E-mail: MaryBattaglia@premiummortgage.com

Premium Mortgage Corporation
Corporate HQ: 2451 Monroe Ave., Rochester, NY 14618
Licensed Mortgage Banker NYSDFS | NMLS#3254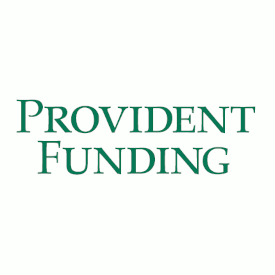 Provident Funding

Discount code M00CP3013
Note, if you are unable to access the page, please email us for the code and be sure to include your my Better Benefits in the subject line
Provident Funding lends in CA, CT, FL, IL, MA, NJ, OH, PA and many other states.
Discount is 0.25% and amount will vary based on the new loan amount and property state. Non-lending states include: AL, AK, AR, DE, HI, ID, IA, KS, LA, ME, MS, MT, NE, NV, NH, NM, NY, ND, OK, RI, SD, VT, WV, WI, & WY.
Must use discount code (we will provide you at the link above) online at www.provident.com/MyBetterBenefits or when calling 1-888-547-4050. This is not a guarantee to lend. Additional factors may impact eligibility. Discount restrictions may apply.
Provident Funding Associates, L.P. (NMLS #3821) l www.nmlsconsumeraccess.org l Equal Housing Opportunity
1235 North Dutton Avenue, Suite E Santa Rosa, CA 95401 l AZ: 1839 S Alma School Rd, Suite 310, Mesa AZ 85210;
IL: Illinois Residential Mortgage Licensee, 221 North LaSalle Street, Suite 1030, Chicago IL 60601;
MO: 435 Nichols Road, Suite 235, Kansas City MO 64112 l TX: 4131 N. Central Expressway, Suite 445, Dallas TX 75204

Tier One Mortgage
Tier One Mortgage offers competitive rates and low closing costs with mortgages designed to fit your needs - not fitting you into a mortgage whose terms may not be best for you. And of course, Tier One offers service that makes a difference.
Lender credits provided to borrowers typically result in a higher interest rate. Not so with Mark's promo - great rates and low costs! This is a major savings compared to programs offered by many competing lenders. TRID loans typically closed in about 30 days.
When you use Mark Leach at Tier One Mortgage to obtain your new mortgage or refinance an existing mortgage, you will receive:
No application fee - a $200 value!

No processing fee - a $475 value!

No underwriting fee - an $895 value!

Free credit report with pre-qualification

Competitive rates from multiple lenders

Unique programs that many lenders do not offer - they save you money!

Un-matched personal service with 12 years of experience from pre-qualification to post-closing.
See and print the flyer

>> This discount is ONLY available through Mark Leach. Please check directly with Mark to validate current offers.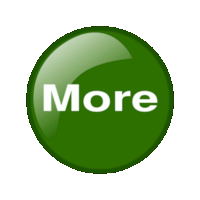 Mark Leach, NMLS #24112, Tier One Mortgage, Member FDIC, NMLS # 37972, 674 Ridge Road, Suite 100, Webster, NY, 14580. Telephone: 585-576-6605 or 585-282-0960 E-mail: mleach@tieronemtg.com
Our Featured Real Estate Partners . . .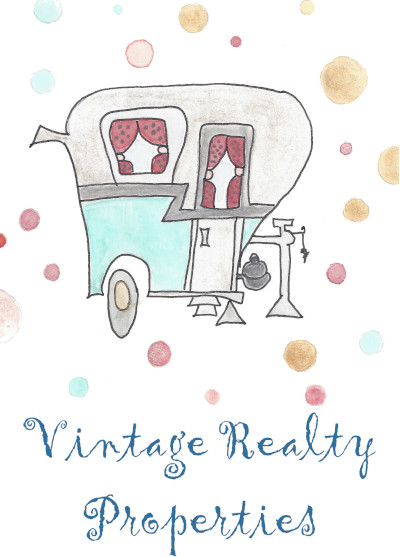 Vintage Realty Properties, LLC - Real Estate & Relocation
Vintage Realty Properties is a boutique realty firm located in Pittsford, NY that serves all of the U.S. and offers mBB members the potential for thousands of dollars cash back when they buy or sell their home. We use a team-based approach to provide you with the best experience - multiple agents and brokers assigned just to you to provide you attention and access 24/7. We are a full-service brokerage.
For clients in Western and Central NY, we can assist you in selling your home for the most advantageous terms available to you or if you are buying, we can help you find that perfect home and negotiate forcefully on your behalf for the best possible terms.
For sellers, with over 35 years of real estate experience, our brokerage provides sellers with the expertise to properly price and position their home in a competitive marketplace, ensure the property is listed on all major real estate Internet sites, provide all photos for the listing, help stage their home for the best effect, manage all showings, negotiate all offers for the best possible terms, and see the transaction through to closing.
For buyers, we will work with you to ascertain your housing needs, recommend a mortgage lender to work with you if necessary, establish a search for you to identify all possible properties meeting your search criteria, accompany you to showings, help you negotiate offers, work through inspections with you, and help you with everything related to closing.
For clients in the rest of the U.S., or for those relocating out of the NY area, we can work with you to find the perfect Realtor to assist you in home buying/selling at no charge. As a referring Realtor, we offer a win-win-win situation. We will connect you with the right agent in the area you are looking at who best meets your needs. We do the search and analysis according to your specifications. It's a better way to engage a professional than a tip from a friend or a new co-worker who "knows someone . . ." It avoids conflict of interests with family members or other awkward referrals. We will thoroughly vet all candidates and present you with a slate of prospects from which you may choose. And then we stay involved in the process - providing you a "second set of eyes" to help answer questions and oversee the process from start to finish. Plus, when we are compensated for making the referral, you enjoy the same 15% cash back we offer to all mBB members.
As an mBB member, if you engage Vintage Realty Properties to help you either buy or sell your home, or both, you can enjoy significant savings, thousands of dollars. At or after closing (depending upon the transaction - at closing for sellers or after closing for buyers) we can provide you with actual cash back - 15% of Vintage Realtor's real estate commission on any transaction for any transaction of $100,000 or more. We believe these amounts to be among the most generous in the industry.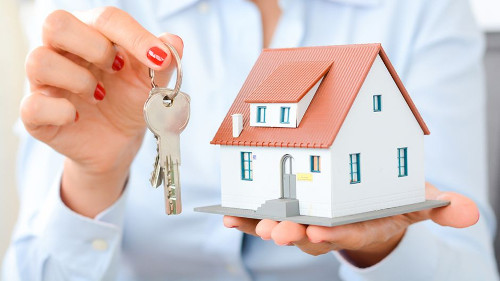 Here's how it works:*
Buyer:

$100,000 home purchase - your cash back after closing, $450.00

$150,000 home purchase - your cash back after closing, $675.00

$300,000 home purchase - your cash back after closing, $1,350.00

Seller:

$130,000 house sale - your cash back at closing, $585.00

$200,000 house sale - your cash back at closing, $900.00

$350,000 house sale - your cash back at closing, $1,575.00

Both selling & buying:

$150,000 house sale & $200,000 home purchase - your cash back after closing, $1,575.00

$250,000 house sale & $300,000 home purchase - your cash back after closing, $2,475.00

Referral (allowing Vintage to refer you to a real estate agent/broker in the location you are looking to buy):

$250,000 home purchase - your cash back after closing, $337.50
You may combine your real estate discounts with those offered by mBB member mortgage companies, insurance companies, attorneys and more to almost triple the above savings.
www.vintagerealtyproperties.com
E-mail us for details and to let us assist you in selling your existing home or helping you find the home of your dreams!
Vintage Realty Properties, LLC, 395 Garnsey Road, Pittsford, NY 14534 (585) 713-3370 or (585) 354-9085 Email: VintagerealtorsNY@gmail.com
* Above illustrations based upon a sample 6% commission split between the buying and selling brokerages. Actual commission rates may vary. Contact your broker for further information.

Homearama
Plans for Homearama 2021 are to be announced.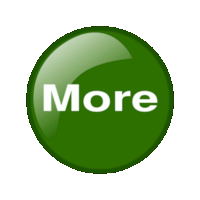 Your mBB discount is the best discount available anywhere:
Tickets are regularly $10. Show your mBB ID card at the gate to save $3 - only $7 each for as many as you would like to purchase! And yes, this is the best discount available anywhere. You don't need to print off a coupon in advance, just show your mBB ID card (see below).
or
Homearama Hours of operation:
Saturdays, 10 AM to 8 PM

Sundays, 10 Am to 6 PM

Monday thru Friday, 12 PM to 8 PM
Watersong Trail – off Five Mile Line Road north of Plank Rd

Insurance
Companies providing mBB members with access to and discounts on life, home, long term care, auto, and disability insurance.


Legal Services
Professional legal services for house closings, divorces, bankruptcy, criminal representation, simple wills, power of attorney, living wills, health care proxy, etc.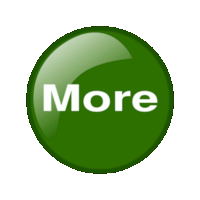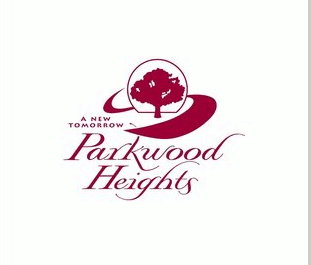 Parkwood Heights
Parkwood Heights is a picturesque, 122 acre senior living campus that provides fresh choices for retirement living. Whether you're newly retired, considering retiring, or just looking for a secure and supportive environment to age in, Parkwood Heights is the perfect location for a relaxed lifestyle.
Parkwood Heights Senior Living Campus 1340 Parkwood Drive, Macedon, NY 14502 315.986.9100 585.223.7595 pwh@parkwoodheights.com
Parkwood's independent senior living campus offers apartments and villas for lease and Patio homes for sale.

mBB members (and their immediate family members) can save two ways at Parkwood Heights.
Exclusive to mBB members only. 10% off for the first 6 months with any new resident signed agreement for an Apartment or Villa.

Purchase a custom-built patio home and receive a free upgrade to the standard landscape package, a $500 value.

Your mBB ID card must be presented prior to move-in to take advantage of this offer.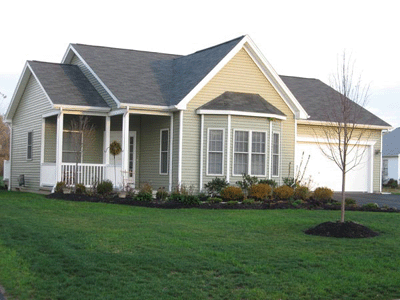 A Bit More about Parkwood Heights
If you're looking for Senior Living for yourself or a loved one . . . . look no further!! Independent Living or Enriched Living at it's best. Apartments, equipped with a full kitchen, ample natural light, full bathrooms with walk in showers and grab bars, and a patio or balcony! Meals, housekeeping, utilities, transportation, activities - are just some of the amenities we include in our rent for Independent Living. The Enriched Living Program includes medication management, assistance with showers, 24/7 personal aide service, reminders – just to mention a few services. Villas provide a maintenance free, independent lifestyle in the seclusion of a rented ranch-style cottage with an attached garage and also includes utilities, trash pickup, lawn care, snow removal and more. Promotional offers extend to Apartments and Villas. Patio Homes are individually purchased properties on our campus. Information and showings can be arranged through Pat Welker. Visit our website for a virtual tour and to learn more at: www.parkwoodheights.com.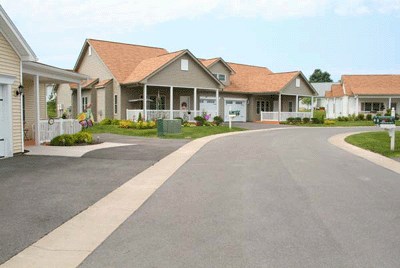 Our new homes for sale, senior apartments, and villas (all offering spacious floor plans) give you the freedom to continue living independently while enjoying the closeness of friendly neighbors.
Regardless of your choice, you'll be in a beautiful, private location within an active community that offers the kind of lifestyle you've always had, and maybe always wanted...
Our mission is to 0ffer an attractive lifestyle to the retired and senior community through a secure, caring, and active community with well designed surroundings and a wide array of personal services that meet all present and future needs - a place you're proud to call home.

We are committed to our residents' happiness; the well being of those living with us; and providing the opportunity for self-fulfillment.


Parkwood Heights • 1340 Parkwood Dr., Macedon, NY • Telephone: 315-986-9100 or 585-223-7595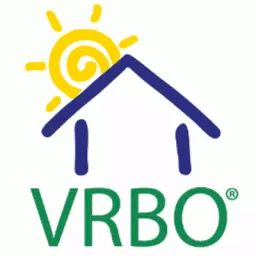 VRBO (and previously HomeAway)
Vacation Rentals by Owner from Home Away - FIND OR LIST YOUR PERFECT VACATION HOME.
VRBO is the leading online source for finding vacation rental properties with discounted rates and last-minute deals. We post this here on behalf of our mBB members who may be wanting to list their vacation home or lake cottage for rent. We've tried them ourselves and we find the experience to be a very satisfying one.
Featuring more than 35,000 vacation rentals ranging from Florida beach houses to European villas, VacationRentals.com connects travelers seeking the space, value and amenities of vacation rentals with homeowners looking to rent out their vacation properties.
The HomeAway Brand has been subsumed into the VRBO family. All searches will now be performed on VRBO.
Rent a house for half the price of a hotel. Vacation rentals for less than $50 a night.

Now offering flexible cancellation rentals.

List your place for FREE on Home Away! Only pay when you get a booking.

Ski vacation rentals

Beach vacation rentals

Find rentals that accept pets!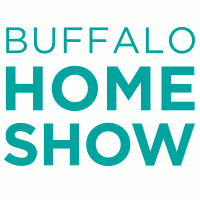 BUFFALO HOME SHOW March 4-6 & 11-13, 2022 Buffalo Niagara Convention Center
It's back!!! The show is two weekends only: March 4-6 & 11-13, 2022. Fridays and Saturdays - 10am to 9pm, Sundays - 10am to 6pm.

Visit the show for helpful tips, new and innovative products and great deals for your remodeling and home improvements. There will be over 300 exhibitors to guide you through your journey!

Hero Days-Both Fridays. All active military, veterans, fire, police & first responders and medical professionals receive FREE admission with a Valid ID (Friends and Family will receive half price admission tickets).


Mina Starsiak Hawk , star of HGTV's show Good Bones, will be on the main stage Friday, March 11th at 5:00pm and Saturday, March 12th at noon.


Win a $500 Visa gift card to help create your dream space.


Hawaii Build + Beach Sweepstakes- Do you want to help Habitat for Humanity and be part of building a home alongside a future Habitat homeowner? You can donate for a chance to win this wonderful 10-day trip to build and enjoy Hawaii's Big Island.

Tickets at the door will be $11.00/ adult, $9.00 online, but pre-sale tickets are available for only $5.50. Children's ticket's (ages 6-12) can be purchased both online and at the door for $3.00/child; children 5 and under are FREE. Get 40% the online price or 50% off the $11.00 door price when you use the promotion code MBB. Order and pay for your tickets by clicking on the "order now" button below.

promotion code: MBB
Tickets are e-mailed to you upon purchase completion.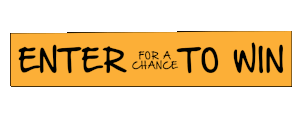 The mBB web site contest is open to mBB members only.