SAVINGS BY POPULAR CITIES & SELECT GEOGRAPHIC REGIONS & CITIES
Tax Preparation Services
All of our tax preparers allow you to begin and file simple federal forms for free.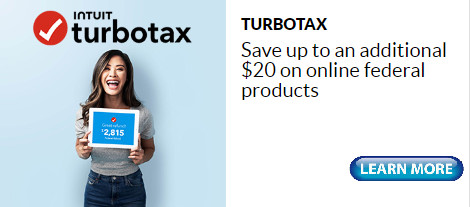 TaxAct

Save 25% on federal and state filing

Turbo Tax

Get $20 - $30 off TurboTax packages & start Federal for free
H & R Block

15% off online filings. Savings for in-office prep

E Smart Tax

10-15% off your online tax filings
Liberty Tax

$500-$6,250 fast and easy advance loans

Tax Slayer

Save 25% on your Federal Return prep fees
e-file

e-file your taxes and get 30% off

Free Tax

File federal returns for free. State returns just $12.95
freetax

Really $0 filing, $19.95 for basic forms up to $100,000 income

Jackson Hewitt

TurboTax and TaxAct offer better savings
Financial & Mortgage Services
United Professional Advisors

Discounted group rates on life, disability, disability & long term care

Liberty Mutual

Group rate discounts on home, auto, life, and pet insurance
My Auto Loan

One simple application and lenders will compete for your loan - Save an average of $1,900

TRUECar

Build the new car you want and save up to $3,442 with employee pricing
Consumer Credit Counseling Service

Personalized advice on debt management

Medicare - Roc Ins.

Free consultation to compare and evaluate Medicare plans
Autopia

Hassle free prices from local dealers & complete the paperwork online

Credit Cards.com

Expert advice and up to 5% cash back
Luther Sales

Buy Now, pay later through convenient payroll deduction

Citizens One Student Loans

Up to $1,000 off a refinance loan or $500 off a new student loan
Insurance Trak

$10 gift card with any auto, home, renters, or life insurance quote

Vintage Realtors

Full-service Brokerage offering thousands in cash back for buyers & sellers
Credible

Personal loans to help you get one step ahead

Fiona

Get personalized loans offers plus a $100 bonus
Marcus Savings by Goldman Sachs

Online savings accounts with the highest APR

Marcus No-Fee, Fixed-Rate Personal Loans

By Goldman Sachs
Premium Mortgage

Free pre-approval, free credit report, and cash back at closing

Tier One Mortgage

Over $1,500 in savings up front on application & underwriting
Citizens Bank

A $500 credit at closing & a Citizens relationship pricing discount

Provident Funding

Save up to $5,000 with 0.25% closing cost discount
Blooom Financial

Get $15 off your annual membership

DiversifyFund

Start investing in real estate with as little as $500
National Debt Relief

Be debt free in 24-48 months with no up front fees

Own X

Gold & silver investment - save up to 33% on fees
trust & will

25% off your estate plan

Bright Dime Financial Wellness Coaching

30% off
LendKey

Refinance your student loan and save thousands + $100 bonus

earnest

A $400 bonus for refinancing a student loan
e-file makes federal and state filing online easy from start to finish so you can file fast. Taxes made easy. No confusing language. Start for free. For more complicated returns, coupon codes are available below to save you money.

Promo Code See above
e Smart Tax by Liberty Tax
We make federal and state filing online easy from start to finish so you can file fast. Answer simple questions about your life and we'll take care of the rest. File taxes in as little as 10 minutes. Taxes made easy. No confusing language. Start for free, no credit card required.
Start for free for simple returns. Three great packages: basic, deluxe and premium. Save up to $15.

e Smart Tax guarantees you the maximum refund.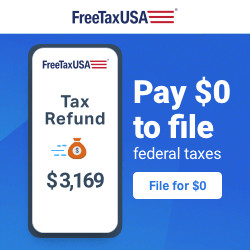 Free Tax USA > TurboTax
An approved IRS e-file provider with over 18 million tax returns filed with the IRS.

H & R Block
As the leader in the tax industry, H&R Block offers a wide range of products to meet the needs of all tax filers.
Both in-office and online savings are available for mBB members.
ONLINE

:

15% up to 20% off H&R Block Online Products!

Percentage varies depending upon the time frame (greater earlier in the season). Click on the button below. Packages start at just $29.95 (regularly $55).

Simple returns are $0!

15% up to 20% off online products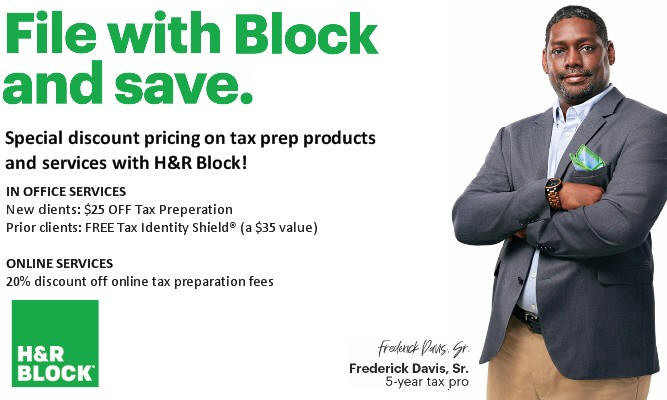 IN-PERSON/IN-STORE: At the beginning of the season, H & R Block offers

$25 off tax preparation for new clients and prior clients receive FREE Tax Identity Shield, a $35 value! But as the season progresses, they typically raise the price on the tax identity shield anywhere from $19.99 to $29.99 and increase the in-person tax prep fees from $50 to $100. Apologies, it's not a method of business we agree with but in order to pass along early savings to our members we have to agree to it . . .

Jackson Hewitt Tax Service
Jackson Hewitt Tax Service® is an industry leader providing full-service individual federal and state income tax return preparation for both individuals and small-businesses as well as online services.
At Jackson Hewitt, we work hard for America's hardest-working people, providing every client access to simple, low-cost tax-preparation solutions online. We're devoted to helping our clients get more, so they can get ahead.

Liberty Tax Service
Liberty Tax Service makes federal and state filing online easy from start to finish so you can file fast your returns quickly and accurately. Answer simple questions about your life and we'll take care of the rest. No confusing language. Start for free, no credit card required. Premium, Basic, or Deluxe packages starting at just $44.95.
File online. Don't wait for your refund. Get $500 - $6,250 with an easy advance loan today.

Get 20% off Tax Filing with the coupon code AFFILIATE

Get any of these three products for one great price:

PREMIUM Package:

Self-employed, such as a freelancer or contractor, or those who have other less common forms of income.

Deluxe Package:

Lifestyles that are a bit more complicated. You know - kids, investments, child care, college, home ownership.

Basic Package:

Coupon code see above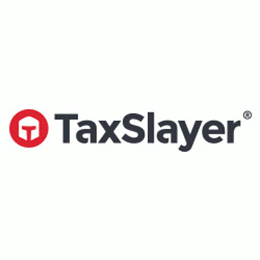 Tax Slayer
$0 to file simple tax returns!
$3,143 average federal refunds!
TaxSlayer takes the stress out of tax filing, with step-by-step instructions and a 100% accuracy guarantee. Easily prepare your federal and state tax return using your smartphone, laptop, or any connected device.
Get all the IRS forms you need plus all the tax breaks you deserve. No tax situation is too complicated. Unlimited phone and email support are always included.
Early filer pricing ends 3/28. After 3/28,
Classic $29.95 (state additional)

Premium $49.95 (state additional)

Self-employed $59.95 (state additional)

State returns $39.95
Got a W-2 and no dependents? You could qualify to file federal and state for $0 with TaxSlayer Simply Free!

Coupon Code SLAYIT35