SAVINGS BY POPULAR CITIES & SELECT GEOGRAPHIC REGIONS & CITIES
Movie Theatre & Streaming Service Offerings
(movie tickets never expire)
Regal

Save over 35% on paper tickets when you obtain in advance

Regal e-tickets

Save over 20% on e-tickets for same day use
Empire States Media

The most extensive & lowest priced app for watching new movies

AMC

Save over 35% on AMC Black tickets - paper or e-tickets
Little Theatre

Save over 40% - just $6.25, first-run & independent films

Cinemark/Tinseltown

Save over 30% on Cinemark tickets - paper or e-tickets
United Artists

Save over 35% on tickets - paper or e-tickets

Edwards Theatres

Save over 35% on tickets - paper or e-tickets
Regal Gift Cards

Good at any Regal, United Artists, or Edwards Theatre

AMC

Save over 40% on Yellow tickets, not valid in NY, NJ, or CA
Star Theatres

Save over 35% on tickets - paper or e-tickets

Showcase Cinemas

Save over 20% at more than 1,350 theatres nationwide
Cineplex Odeon

Save over 35% on AMC tickets - paper or e-tickets

Century Theatres

Save over 30% on tickets - paper or e-tickets
Cinepolis Luxury Theatres

Save up to 32% on traditional/premium

Kerasotes Theatres

Save over 35% on tickets - paper or e-tickets
Cinearts Theatres

Save over 30% on tickets - paper or e-tickets

Marcus Theatres

Save over 30% on e-tickets
Magic Johnson Theatres

Save over 35% paper or e-tickets

United Artist & Edwards Theatres Gift Cards

And Regal as well
Reading Cinemas

Save 30%

Movie Tavern

Save over 30% on e-tickets
Malco Movie Theatres

Save 20%

Angelika Film Centers

Save over 30%
Magazines

Subscribe to your favorite magazines for just $2 each

Amazon Kids+ (formerly FreeTime)

For the kids, 1 month free
Fandango

Get your tickets for the movies now

Magazines

Subscribe to your favorite magazines for just $2 each
ESPN +

Save over 25% when you bundle together

ABC mouse

10% off subscription discount plus 1 month free
Amazon Prime including Prime Video

Free 30-day trial

Sling TV

More choices & better savings through Empire State Media
CBS All Access

Stream thousands of episodes & favorites live with your free trial

Showtime

Save 50% on the first three months after free trial
AT & T TV

No annual contract, streaming deals and $50 cash back

Roku

5% cash back
SiriusXM

Get your first 4 months of SiriusXM Premier Streaming for $1

fubo

15-20% savings, 7 day free trial. 161 stations incl. Fox News
Kindle Unlimited Membership

Get your first month free

Amazon Music Unlimited

30-day free trial
Hulu

Try Hulu with a one-month free trial. Other offers for Hulu + Live TV

Disney+

Stream the best stories on Disney+ & get $10 cash back
NBC Peacock

More choices & better savings through Empire State Media

Marquee TV

Stream the arts on demand for $2.99 a month
Nord VPN

Up to 73% off plus 3 months free and up to 10% cash back

Calm

Save over 50% on the #1 app for meditation and sleep
Apple Music

70+ million songs free for 3 months & half off for students

Tidal

20% off subscription music, podcast & video streaming
Audio Books

Free 30 day trial and discounted membership

Sennheiser

Get 30% off headphones & headsets
Tempo Fit

Get $100 off Tempo Smart Gym workouts

Disney+, Hulu & ESPN

Save 25% when you bundle Disney+, Hulu & ESPN & $10 cash back
Amazon Prime for Business

Create a business account for free

SONOS

Amazing sound 15% off!
Wall Street Journal

All Access Digital for just $4 a month

Amazon Prime - EBT

Amazon Prime is just $5.99 a month with an EBT or Medicaid card
ID Theft Assist

Over 60% off - $8 a month ID protection for the entire family

Norton 360

Up to 20% cash back on all purchases
Avast

20-25% off on security products for your PC plus up to 25% cash back
Gazelle

Sell your old phone or buy a new one online - 10-40% savings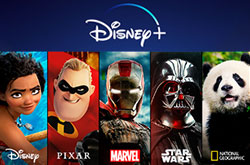 Disney+
Disney+ has your favorites from Disney, Pixar, Marvel, Star Wars, and National Geographic — all in one place.
With classics, new releases, and Originals. Streaming ad-free on your favorite devices. Disney+ includes Disney classics, Pixar adventures, Marvel epics, Star Wars sagas, National Geographic explorations, and more.
Try Disney+ for FREE for 7-days, then just $6.99 a month.

Or Save 25% when you bundle Disney+, Hulu, and ESPN+. Get all three for just $12.99 a month!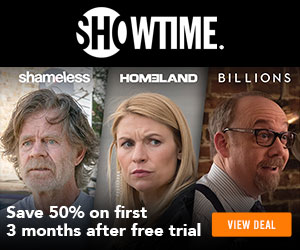 Showtime
SHOWTIME is your one stop home for critically acclaimed original series like Homeland, Billions and Shameless, groundbreaking documentaries, movies and the excitement of SHOWTIME Championship Boxing. With new titles being added all the time, there is always something great waiting for you.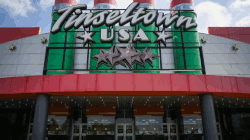 Tinseltown (Cinemark & Century) Movie Theaters
Pre-purchase of discounted tickets is required. These tickets have NO expiration dates.
Redeem paper tickets online at your local theatre to reserve the seat of your choice!
Ticket options include paper (less expensive) or print at home.

Print at Home
Need your tickets right away and don't have time for the mail? The print at home option from allows you to print your tickets on the spot. Service fees apply.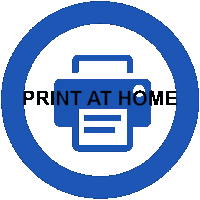 Platinum Super Saver coupons have no restrictions and can be used at any time. You may use these tickets at IMAX theatre but note that surcharge fees apply to all IMAX, Large Format, RPX, 3D, and Real D films.
These tickets may be used at any Cinemark, Tinseltown, or Century Movie Theater nationwide. There are no expiration dates on these tickets.